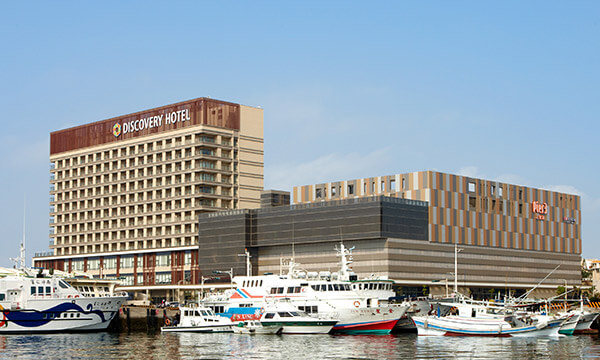 about hotel
In Penghu
236 Room
Discovery and Beyond
A call from hundred islands spread across Taiwan Strait – Penghu has the most beautiful ocean landscape in the world and with a wondrous natural ecological environment. The historical monuments on those islands bear witness to the architectural thread of Quanzhou Maritime Silk Road and the historical relics that the Seafaring Empire of Minnan left behind.
Discovery Hotel infuses the unique characteristics of local customs and lifestyles, and blends itself with the culture of the local fishermen of island. Discovering sails, ocean and architectural art elements by seeing through the window grilles decorated in Minnan architectural style, travelers are led to a discovery journey of "sustainable ocean life, sports and art historical monuments".